Agthia Group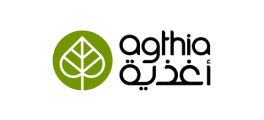 About Agthia Group
Company Industry: Manufacturing and Production
Company Location: United Arab Emirates
Agthia is a leading Abu Dhabi based food and beverages group established in 2004. The Company is listed on the Abu Dhabi Securities Exchange (ADX) and has the symbol "Agthia". 51 percent of the Company's shares are held by General Holding Corporation, an Abu Dhabi Government entity, with the balance held by individual and institutional investors.

Agthia's mission is to create a world class portfolio of integrated businesses delivering high quality, trusted and innovative food and beverage products to consumers across the region.

The Company's assets are in the UAE and Egypt, and its products are present in the UAE, Oman, Bahrain, Qatar, Kuwait and Saudi Arabia markets.

Agthia employs nearly 1,400 people across its four fully owned subsidiaries; Al Ain Water, a leading producer of high quality bottled water and beverages; Grand Mills for Flour & Feed, a pioneer in the production of high quality flour and animal feed; Al Ain Vegetable Processing and Canning Factory, a leading manufacturer of tomato paste and frozen vegetables; and Al Ain Food & Beverages, an Egypt based producer of tomato paste concentrate and fruit puree.
Vacancies at Agthia Group
We're sorry. At the moment there doesn't seem to be any opportunities from Agthia Group. Why not try a general search for Agthia Group on Ajman University of Science & Technology for other possible opportunities?