Genesis Manazel Group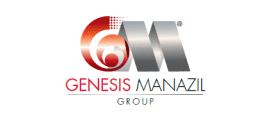 About Genesis Manazel Group
Company Industry: Manufacturing and Production
Company Location: United Arab Emirates
Genesis Manazil is a leading provider of green structural steel building technology targeted at the construction sector in the UAE and GCC countries. Genesis Manazil creates innovative steel products, engineers and designs building structures, provides training and support services, and manufactures building components using sustainable building materials.

Manazil strive to continuously expand capabilities and coverage based on philosophy of ongoing innovation and in a step forward currently diversifying into a production line for green sheathing material in the form of Class A- ECOMAG Magnesium boards which are100% asbestos free, non toxic, water, impact & termite rated, high strength & light weight with minimum 3 hours fire rating. ECOMAG board meets ASTM and BS and other international standards.

This is an exciting time to join a growing firm, an exciting environmental solution provider. Genesis Manazil is growing in the UAE and the region by exporting ECOMAG Boards in addition to cold-formed steel structures to different markets across the region. We have attracted a diverse management, technical, operations and sales team, making this a great place to grow your skills.

The candidate is expected to perform at the highest level of technical competence, and have sufficient experience and expertise to successfully complete very complex tasks/projects/programs. Interact with other internal organizations, manage processes and achieve milestones objectives and general company goals, provide continuous innovation and improvements to meet long-range company goals and objectives.
Vacancies at Genesis Manazel Group
We're sorry. At the moment there doesn't seem to be any opportunities from Genesis Manazel Group. Why not try a general search for Genesis Manazel Group on Ajman University of Science & Technology for other possible opportunities?