Tawazun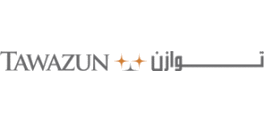 About Tawazun
Company Industry: Government Sector
Company Location: United Arab Emirates
Tawazun Holding is a strategic investment firm focused on the long-term development of Abu Dhabi's industrial manufacturing and technology capabilities and knowledge-transfer with a specific focus on the defense sector.

Established in 2007 as a fully owned subsidiary of Offset Program Bureau, Tawazun Holding's mission is to develop profitable ventures through industrial partnerships and strategic investments that add to Abu Dhabi's industrial manufacturing layer in the areas of defense, defense manufacturing and manufacturing technology.

Tawazun Holding's objectives are guided by the economic policy agenda of Abu Dhabi which focuses on economic diversification and sustainability, technology transfer and value addition to the people of the UAE through training and creation of new opportunities.
Vacancies at Tawazun
We're sorry. At the moment there doesn't seem to be any opportunities from Tawazun. Why not try a general search for Tawazun on Ajman University of Science & Technology for other possible opportunities?